Home

/

Cutlass Bearing - Imperial Brass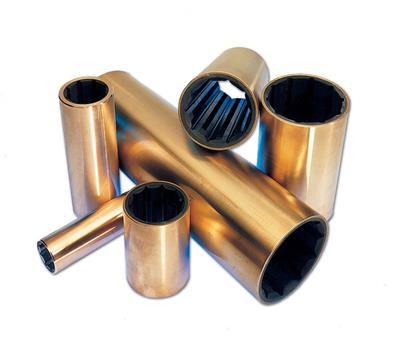 Cutlass Bearing - Imperial Brass
Exalto's rubber marine bearings are specially designed for water lubricated stern tubes, the nitrile lining gives the bearing a high resistance to abrasion, oil and solvents, whilst providing effective noise and vibration insulation.
The marine bearings are fluted for maximum water lubrication. The design of the bearings guarantees a long life cycle, smooth operation and a minimum of friction. The Exalto bearings are available in a variety of standard metric and imperial sizes - diameters from 20mm (3/4") to 100mm (4").
The outer shell of the marine bearing is manufactured from either corrosive resistant naval brass, phenolic or GRP. The phenolic shell has the advantage of being lighter than the brass and it prevents galvanic corrosion. These bearings do not however possess the structural stability of metals and have a shorter operational life.