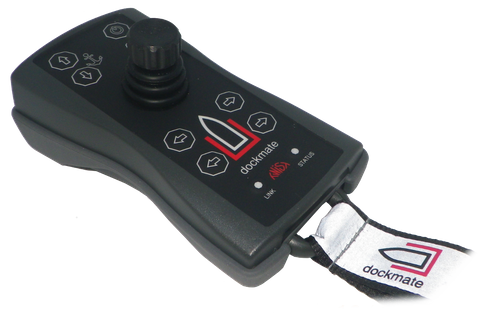 Dockmate Twist
Dockmate – docking made simple, an extra pair of hands on board. Manoeuvre your boat from any place on board. Dockmate offers a wireless extension of your boats controls with the exact same feeling and response time.
The Dockmate TWIST allows you to control 1 or 2 engines, thrusters, and horn with the proportional joystick. Control bow thruster, stern thruster and 1 or 2 anchor winches or windlasses with separate buttons. Twist the joystick to rotate your boat.
The 3-axis joystick allows you to push the joystick in all directions (360°): forward, backwards, sideways, diagonally and everywhere in between. You can also push down on the joystick to activate the horn.
Thanks to the wireless charger, Dockmate TWIST can easily be charged while you're not using it. That way Dockmate TWIST is always ready for you when you need it.